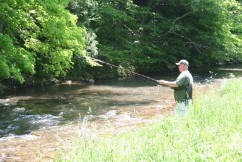 Cedar Springs Trout Farm has 2 miles of fishable stream on Cripple Creek that is stocked daily. We stock with fish that are 2 lbs and up.

We are open year round (except Christmas Day), from 7 am to 6 pm. Reservations are required. Fishing is $60 per day per person, and you may keep the legal limit of 6 fish per person.
A Virginia Fresh water license required.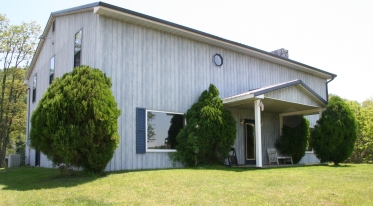 Our spacious Sportsman's Lodge provides great vacation accommodations. It has a great room with fireplace, full kitchen, 3 large bedrooms with 2 queen beds in each, and 2 full baths. The lodge is equipped with heating and air conditioning, and has a screened porch with gas grill. Linens are provided, and firewood is provided in winter. There is a phone at the lodge - cell phones may not get a good signal.

The Sportsman's Lodge rents for $50 per night per person for the first night, and $40 per night per person after the first night, plus lodging and sales tax. Minimum occupancy is 4 people per night, and fishing is extra.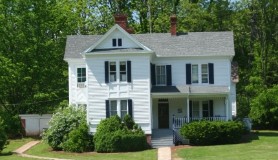 Near the hatchery is an additional 1/2 mile of stream that is available for private fishing for parties of up to 6 people. The farmhouse sleeps 6 and is available for rent.

Call 276-617-1705 for additional information.

Stocking
Cedar Springs Trout Farm offers live pick up and delivery for stocking streams and ponds.